We're happy to mark another significant milestone for the NoSQLBooster for MongoDB with the final release of the 5.0. It brings a number of new features to increase MongoDB'ers productivity, comprehensive server monitoring and diagnostics tools, visual explain plan, MongoDB log parser, enhanced SQL Query to support SQL JOIN and uncorrelated sub-queries, more friendly display of object and array values, One-click Group-By, better code snippets, mark changed lines and NoSQLBooster-enabled live tutorials...
if you want to try NoSQLBooster 5.0 out now, you can get it from the following link.
NoSQLBooster 5.0 Download Link
The product will automatically enter the 30-day trial mode after successful installation. At the end of the 30-day trial period, the product becomes a free edition. The free edition is free for personal/commercial use but with limited functions.
The following figure shows the main interface of version 5.0.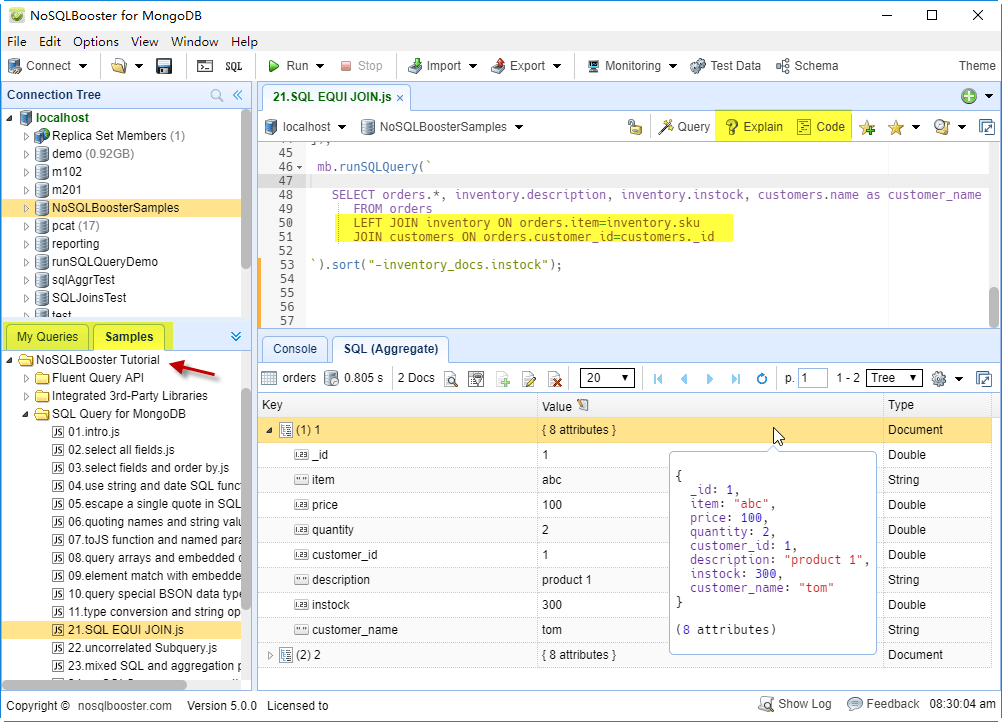 Let's dive in and get an overview of what's coming in NoSQLBooster 5.0!
Although we are showing screenshots of NoSQLBooster for Windows, all these new features are available for Mac OS X and Linux as well.