We are pleased to mark another important milestone for NoSQLBooster for MongoDB, the final version of 8.0. This major upgrade includes using mongosh instead of legacy mongo shell as an embedded shell, support for MongoDB 6.0, MongoDB operator helper, aggregation pipeline builder, a separate result tab for each mongosh command, greatly improved data view, one-click filtering/projection, import and export tools, test data generator and more.
If you want to try NoSQLBooster 8.0 out now, you can get it from the following link.
NoSQLBooster 8.0 Download Link
The product will automatically enter the 30-day trial mode after a successful installation. At the end of the 30-day trial period, the product becomes a free edition. The free version is free for personal/commercial use but with limited functions.
The following figure shows the main interface of version 8.0.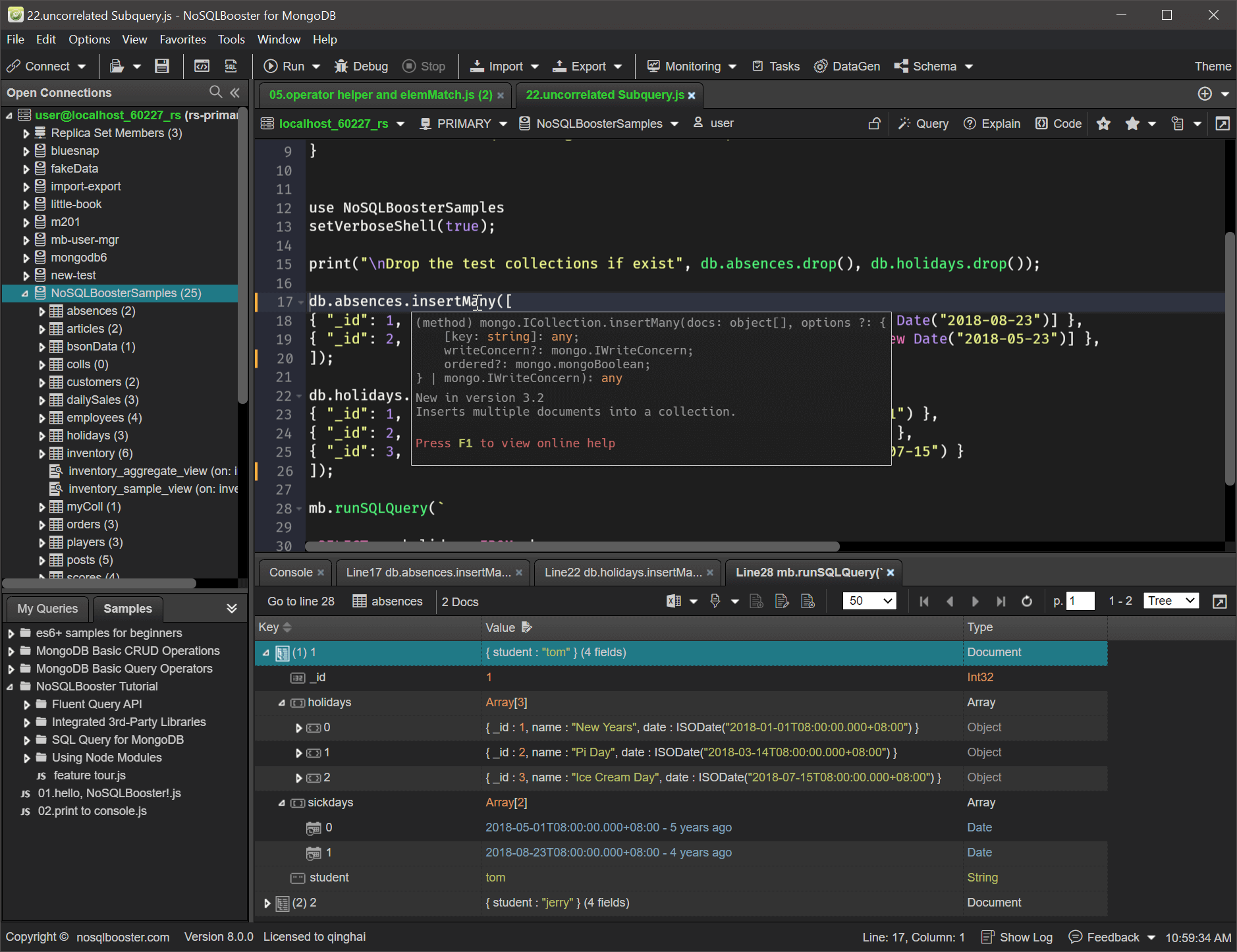 Let's dive in and get an overview of what's coming in NoSQLBooster 8.0!
Although we are showing screenshots of NoSQLBooster for Windows, all these new features are available for Mac OS X and Linux as well.